Host Your Festive Gathering at Meet at Relay!
The holidays will be here before you know it, and the window to book your holiday party is quickly coming to a close! But thankfully, it's still not too late.
Host your festive gathering at Meet at Relay. Located just 15 minutes east of downtown, our flexible meeting space is the perfect spot to host nonprofit benefits, toy drives, corporate holiday parties & new year celebrations! We also offer a nonprofit discount to rent the space. Inquire now! We only have a few select spots available, so don't hesitate to secure your date.
Still planning your holiday gathering?
Come together around the holidays while giving back! We've put together a list of festive and charitable party ideas to inspire you and your organization.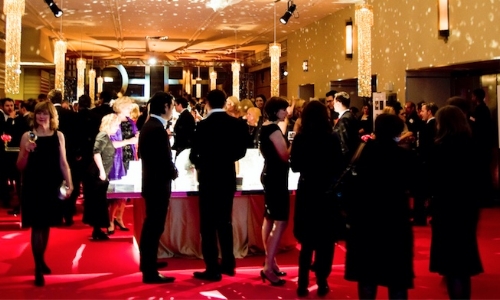 The holidays are a great time to give! It's no wonder that charities get the bulk of their contributions at the end of the year -- embrace the opportunity to raise money with a holiday benefit, auction, or gala.
Gather your friends and family to help those in needs around the holidays! Organize a toy drive and use Meet at Relay as a drop-off location, or invite the entire East Austin community to bring a gift in for a community toy drive.
Welcome 2019 with an epic NYE party! Plan your shindig in style at the Center for Social Innovation, and pick a charity to benefit while you're welcoming in the new year!
Corporate holiday events are great team building activities! Get out of the office and celebrate with your staff. Does your team want to give back? Organize a food, clothing, and toy drive and get everyone in the spirit of giving.
Everyone loves a party! And the holidays are stuffed full of them. Secret Santa, ugly sweater parties, office parties, charity benefits & galas, cookie exchanges -- create your own memorable 2018 and 2019 festivities in a modern space, designed to be a blank canvas for any occasion.
Book now and grab our remaining December and January openings at Meet at Relay.